From Italy with love.
The best of Italian charcuterie specialties and a range of traditional and innovative cold cuts to suit all needs.
THE FINEST ITALIAN DELI MEATS, NOW IN THE U.S.

A celebration of Italian technical know-how and the competence in selecting and processing the best raw materials. Produced in Italy, sliced in the US.
THE BEST NUMBER 1
PROSCIUTTO COTTO IN ITALY

We select the best fresh whole pork thighs, worked by hand, flavored with a family's secret recipe of herbes and spices, slowly massaged and oven steamed: this is how we get Prosciutto Cotto Gran Biscotto and its unique tase, fragance and consistency.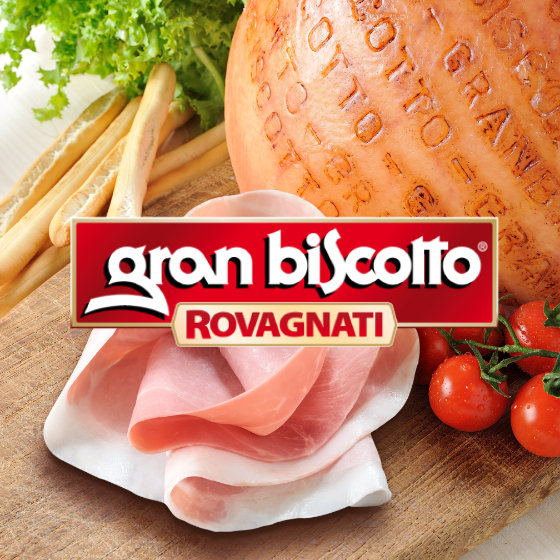 "THE TASTIEST VILLAGE IN ITALY"

Created to guarantee the highest quality, Borgo Rovagnati is a journey through the most authentic local flavours and aromas of the Italian territory.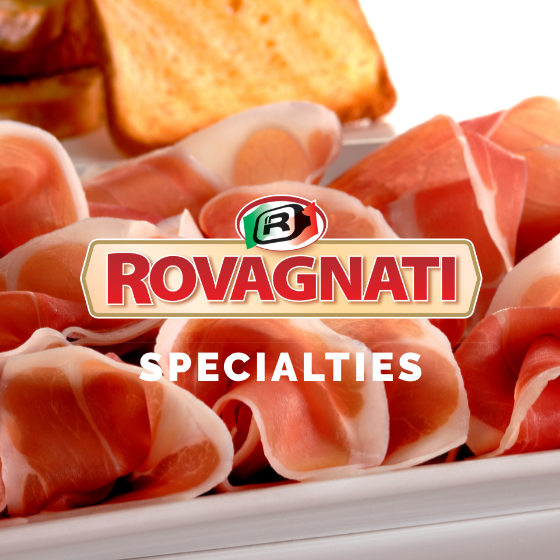 CAREFULLY SELECTED MEAT FROM THE BEST ITALIAN AND EUROPEAN FARMS

Checks are made throughout every stage of the production process – from animal health, well-being and diet to hygiene and treatment methods. Food safety is guaranteed by esuring hygiene and health standars of out products and processes.