---
Tagliolini with Prosciutto Cotto Gran Biscotto Rovagnati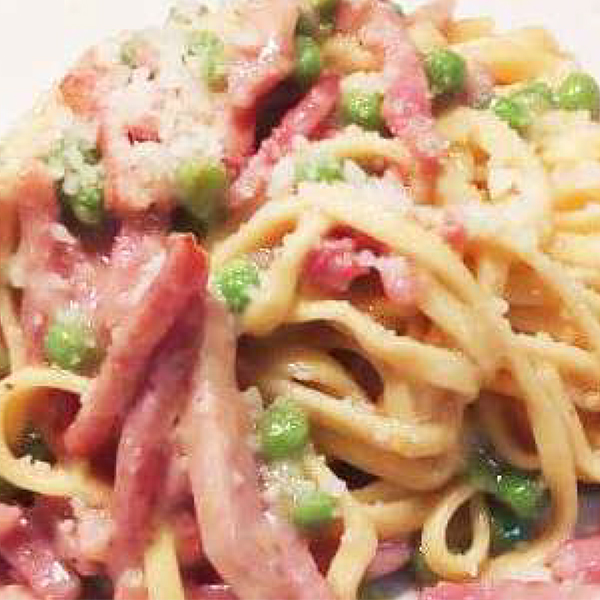 INGREDIENTS
2 Tbsps butter
1 ½ oz Prosciutto Cotto Gran Biscotto Rovagnati
¼ cup vegetable broth
1 oz English peas
2 Tbsps heavy cream
3/8 cup vegetable broth
Tagliolini pasta
Parmigiano Reggiano
Put 1 oz of butter in a pan an gently warm.

Thinly slice 1 ½ oz of Prosciutto Cotto Gran Biscotto Rovagnati, shred it and put in the warm butter.

Add 2 oz of vegetable broth and 1 oz of clean English peas.

Gently cook for 3 minutes, add black pepper and 1 oz of heavy cream.

When the tagliolini are almost ready add them to the pan together with the grated Parmigiano Reggiano and toss.

If needed, add another ounce of vegetable broth to make a creamy sauce for the pasta.

Put the pasta and its sauce in the center of a hot plate and serve with more grated Parmigiano Reggiano around the pasta.
INGREDIENTS
2 Tbsps butter
1 ½ oz Prosciutto Cotto Gran Biscotto Rovagnati
¼ cup vegetable broth
1 oz English peas
2 Tbsps heavy cream
3/8 cup vegetable broth
Tagliolini pasta
Parmigiano Reggiano