---
Brezel Sandwich With Gran Biscotto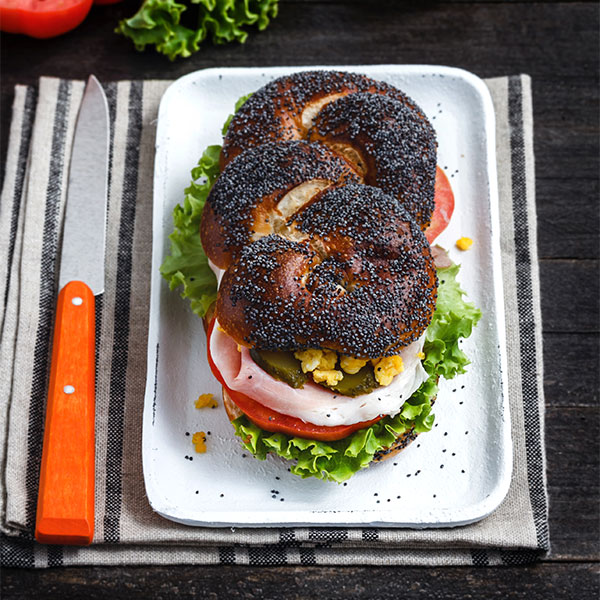 INGREDIENTS
(2 people)

2 Brezel
4 slices of Gran Biscotto
2 eggs
1 spoon of Parmesan cheese
1 tomato
2 lettuce leaves
Pickled cucumbers
Olive oil
Salt and pepper
Slightly scramble the eggs with a pinch of salt, pepper and Parmesan cheese.

Put the pan on the stove with a little bit of oil, pour the eggs and mix them with a spatula until they get clotted.

Slice pickled cucumbers and tomato.

Stuff the brezel, previously cut in two halves, switching layers of: lettuce, tomato, scrambled eggs, pickled cucumber and Gran Biscotto.
INGREDIENTS
(2 people)

2 Brezel
4 slices of Gran Biscotto
2 eggs
1 spoon of Parmesan cheese
1 tomato
2 lettuce leaves
Pickled cucumbers
Olive oil
Salt and pepper