---
8 sandwhices Truffle Croque Monsieur con Gran Biscotto Rovagnati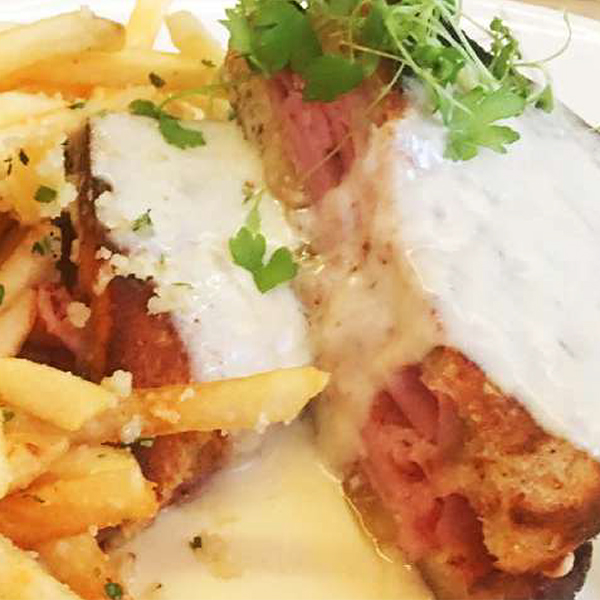 INGREDIENTS
¾ lb sliced Prosciutto Cotto Gran Biscotto Rovagnati
8 oz gruyere cheese, grated
1 oz parmesan, grated
1 ¼ cups cream
2 Tbsps butter
3 tsp flour
Salt and pepper

Truffle dressing:
1 cup mayo
1 tsp truffle patè (Ground truffle)
1 tsp Dijon mustard
Build sandw iches with truffle dressing, ham, and gruyere cheese. Bake 5-8 minutes.

While that's cooking add your butter to a hot pan, once melted add your flour and cook for 1 minute.

Next cream and the rest of the cheese. Cook until melted and season. Once out of the oven, pour the sauce over the sandwich. Serve immediately.
INGREDIENTS
¾ lb sliced Prosciutto Cotto Gran Biscotto Rovagnati
8 oz gruyere cheese, grated
1 oz parmesan, grated
1 ¼ cups cream
2 Tbsps butter
3 tsp flour
Salt and pepper

Truffle dressing:
1 cup mayo
1 tsp truffle patè (Ground truffle)
1 tsp Dijon mustard